MISSION STATEMENT
Azimuth Check Foundation of New England (ACFNE) helps injured warriors (active military, reserve, national guard) and first responders, by providing challenging year-round athletic activities. ACFNE's core belief is that participation in these activities builds self-esteem and accomplishment. Camaraderie and the inclusion of family and friends promote wellness, helping our heroes find their way.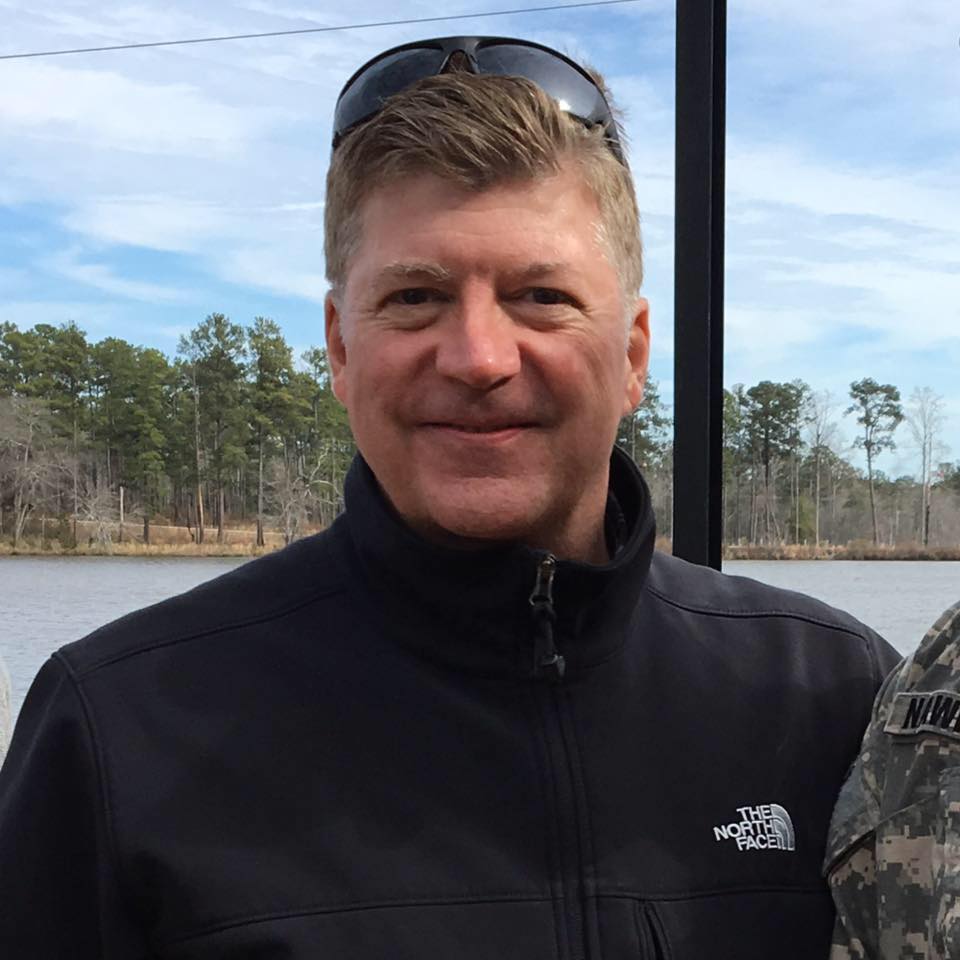 ERIC FUREY
President, Co-Founder
Eric is one of the five co-founders of Azimuth Check Foundation. He graduated from Norwich University in 1981. Eric has a Master's Degree in Management. He is a former U.S. Army Special Forces Lieutenant Colonel with the Army Reserve and Army National Guard. Eric served in Operation Enduring Freedom and was awarded the Bronze Star and Legion of Merit for his exceptional service and leadership. He presently serves as a program manager for a defense contractor. Eric enjoys time with family and close friends as well as outdoor athletic activities. Eric is married and has two adult children. He resides in southern New Hampshire.
MARK NAWROCKI
Vice President, Co-Founder
Mark is one of the five co-founders of Azimuth Check Foundation.   He graduated from Dartmouth College in 1979 and Dartmouth Medical School in 1986. He completed residencies and received board certification in obstetrics and gynecology and anesthesiology.   Mark was commissioned in October 2018 as a Major in the US Army Reserve Medical Corps. He is the proud father of 3 sons; his oldest is serving as an Army Ranger.  With numerous outdoor interests including skiing, climbing, hiking and fly fishing, Mark resides in northern New Hampshire.
ANTHONY BABIGIAN
Secretary, Co-Founder
Anthony is one of the five co-founders of the Azimuth Check Foundation. He graduated from Norwich University in 1986. Upon graduation, Anthony attended the Ohio College of Podiatric Medicine. ​ He then completed a two-year surgical residency. Anthony served for over 20 years in the ​U.S. Army Reserve and Army National Guard. Anthony was awarded the Bronze Star for his exceptional service and leadership during ​Operation Enduring Freedom. He is currently a Podiatrist for a major multi-specialty group medical practice in Hartford, Connecticut. Anthony resides in Connecticut and is the proud father of fraternal twins.
DAVID MARCOTTE
Treasurer, Co-Founder
David is one of five co-founders of the Azimuth Check Foundation. He is a 1984 graduate of Lowell High School. Shortly after high school, David enlisted in the Massachusetts Army National Guard. He has served in the Army Reserve and the Army National Guard as an indirect fire mortar man. David is a former heavy equipment operator, specializing in bridge construction. In 2006, he mobilized with the Massachusetts Army National Guard in preparation for a deployment to Kosovo. At Camp Atterbury, David was injured during training and medically discharged with a permanent physical disability in 2007. David and his wife reside in northern New Hampshire and are the proud parents of a son. David enjoys time with his family and volunteering to make a positive difference in other people's lives.
MICHAEL HO SING LOY
Assistant Treasurer, Co-Founder
Michael is one of the five co-founders of the Azimuth Check Foundation. He was born in Guyana, South America, immigrated to the United States in 1966 and became a U.S. citizen in 1971. Soon after graduating from Plymouth, NH High School, he enlisted in the U.S. Army. He served 3 years as a Military Policeman in Panama Canal Zone, was honorably discharged in 1977 and hired as a Police Officer in Park City, Utah. In 1980, Mike decided to re-enter the Army where he served a variety of positions with the 10th Special Forces Group and Special Operations Command. After retiring from the Army as a Master Sergeant, Mike began a start-up commercial Scuba Diving business in the Florida Keys. He returned to his home state of New Hampshire in 2006. He is a law enforcement officer in northern New Hampshire where he resides with his wife and family.
RUS DENYSYK
Director
Rus graduated from the University of Scranton in 2004 and Seton Hall University's College of Health and Medical Sciences in 2009. He is a practicing Physician's Assistant (PA) with experience in Internal Medicine and Cardiology. Rus became a certified EMT in 1998 and Firefighter in 2000 and served with his local EMS and Fire departments in NJ until 2009. As a PA in Family Practice he treated patients with PTSD and other physical disabilities. Rus has a deep respect for the U.S. military and first responders. He currently practices Cardiology in the Concord, NH area and is a Firefighter with his local department. He resides in southern NH with his wife and three children.
KRYSTAL LETOURNEAU
Director
Krystal Letourneau served in the United States Navy from 2009-2015 as an Interior Communications Electrician. After completing her service, Krystal received her Bachelors in Sociology from Grand Canyon University in 2016. Currently, Krystal is a New Hampshire State Veteran Service Officer (VSO), responsible for the Northern half of New Hampshire. She continues to volunteer locally for the American Red Cross' Disaster Action Team (DAT), providing case management and support for victims of disasters. Krystal believes in the rehabilitative potential of adaptive sports and has seen first had how they build resiliency in individuals and foster community engagement by providing opportunities for camaraderie and community support. She personally enjoys connecting with many other veterans on events with Team Semper Fi, Veteran Adaptive Sports Team (VAST) of Maine, and New England Disabled Sports (NEDS) of New Hampshire. An avid outdoors enthusiast, Krystal's favorite activities are skiing, kayaking, biking, and hiking.
RAY GILMORE
Director
Ray Gilmore, a competitive skier and native of the Mount Washington Valley, graduated from University of Vermont and the Army ROTC program. He was commissioned in the United States Army on August 3, 2001. Ray successfully completed Engineering Officer Basic Course as well as Ranger School and the Sapper Leader Course. He served multiple tours and combat deployments over the ensuing years. In 2007, Ray sustained injuries while serving in Afghanistan, which forced his early retirement from the military. He subsequently returned to North Conway, New Hampshire where he resides with his wife, Cassie, and their five children … two dogs, 30 plus chickens, and an eclectic assortment of four-legged squatters. Showing that there is life after injury and utilizing his love of skiing, Ray independently started organizing outdoor events for veterans. He believes strongly in the use of skiing and other outdoor challenging activities for adaptive reconditioning and wellness.